New
Salary negotiation coaching. Don't leave thousands on the table.
New
Discover how much of a raise you should ask for, what to expect during the negotiation, and practice negotiating with your coach until you're comfortable.
salary negotiators available now
---
13,824 candidates coached. 4.96 average rating.
Salary negotiation coaching is your secret weapon
Identify the "market value" of your skills and experience
Gain confidence by preparing your arguments in advance
Avoid common pitfalls that can derail the negotiation
Practice mock negotiations in real world conditions
Get feedback on the areas you need to improve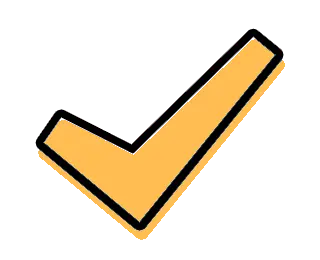 100% satisfaction guarantee
If you aren't satisfied with your coaching sessions for any reason, get in touch with us within 24h of the end of your session and we'll refund you.
Our coaches have run hundreds of salary negotiations. Our platform is easy to use.
Step 1 - Purchase your coaching hours.
All coaches have been vetted by our team. They have extensive salary negotiation experience and a passion for making others successful.
How many coaching hours would you like to purchase?
Hours can be scheduled with any coach once purchased.
Step 2 - Schedule your hours and provide your offer details.
Pick a coach, and select a time in their calendar. You'll also be able to provide the details of your current offer. Coaches only need 24h notice to be booked. So, if you purchase today, you could start as early as tomorrow.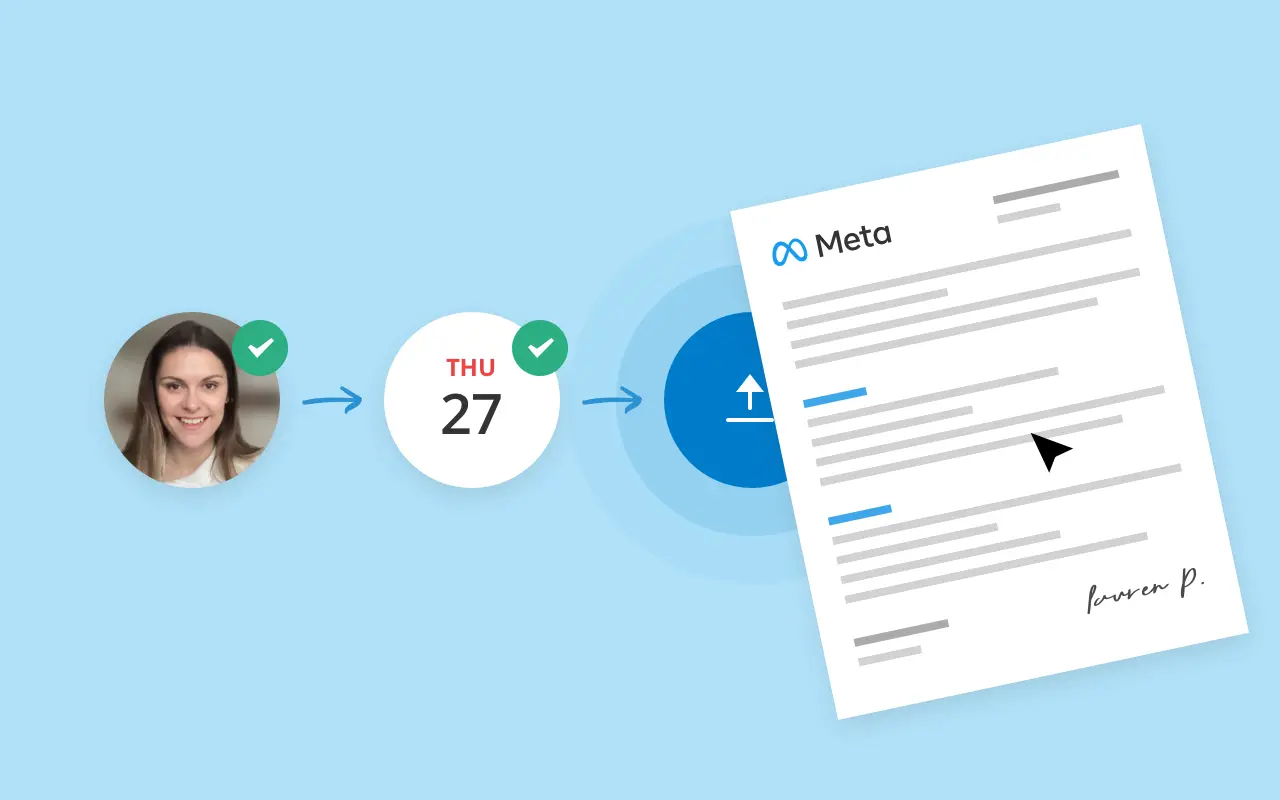 Step 3 - Prepare your negotiation over 1h video calls.
At the time of the session, you'll login to a video call to meet your coach. They'll confirm the objectives of the session with you, help you develop your salary negotiation strategy, estimate the "market value" of your skills, or walk through a mock negotiation. You'll be in touch with your coach over email before and after the session so you can ask questions.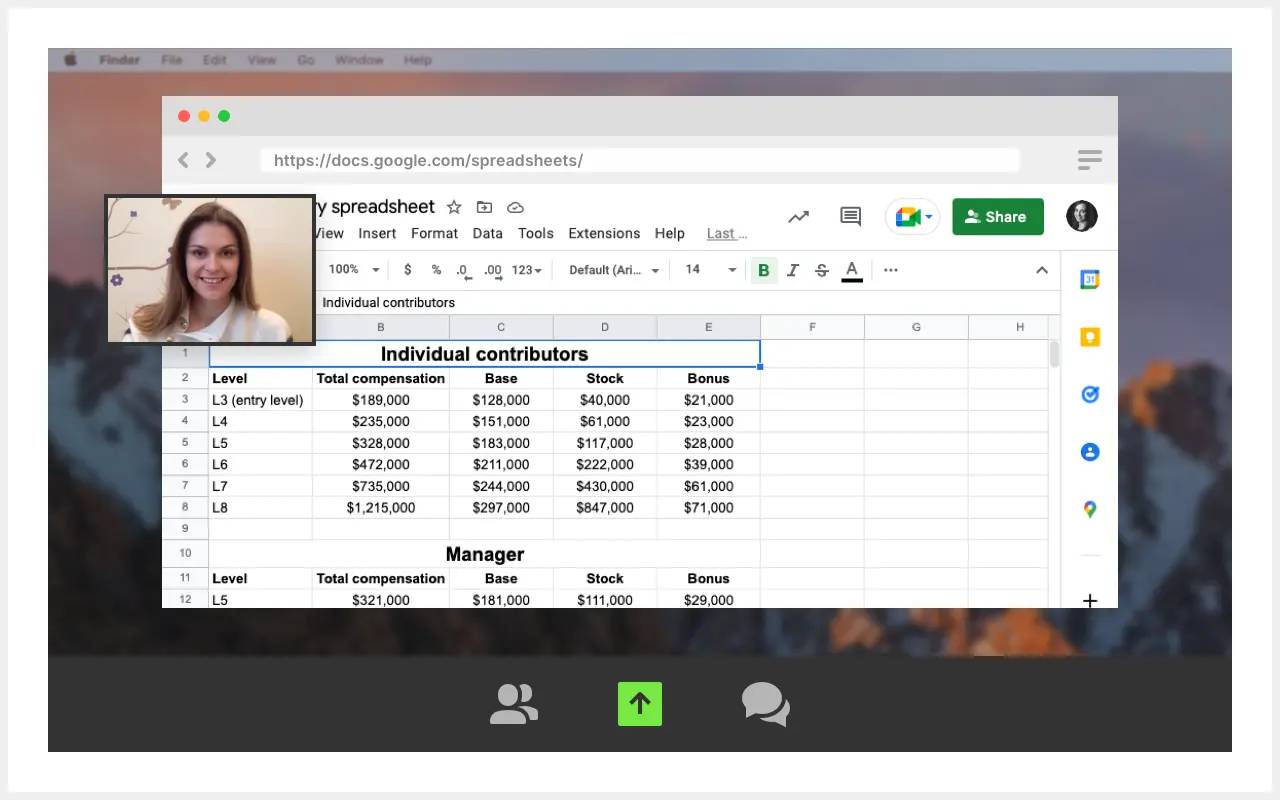 Step 4 - Get up to $100k+ in additional compensation.
Salary negotiation is uncomfortable, but it can also be one of the biggest financial wins of your entire life. Our team can help maximize your total compensation at Google, Meta, Amazon, etc. Coaching is a small investment (i.e. ~$200) that can give your annual income a huge boost (e.g. $10k, $35K, $100k+).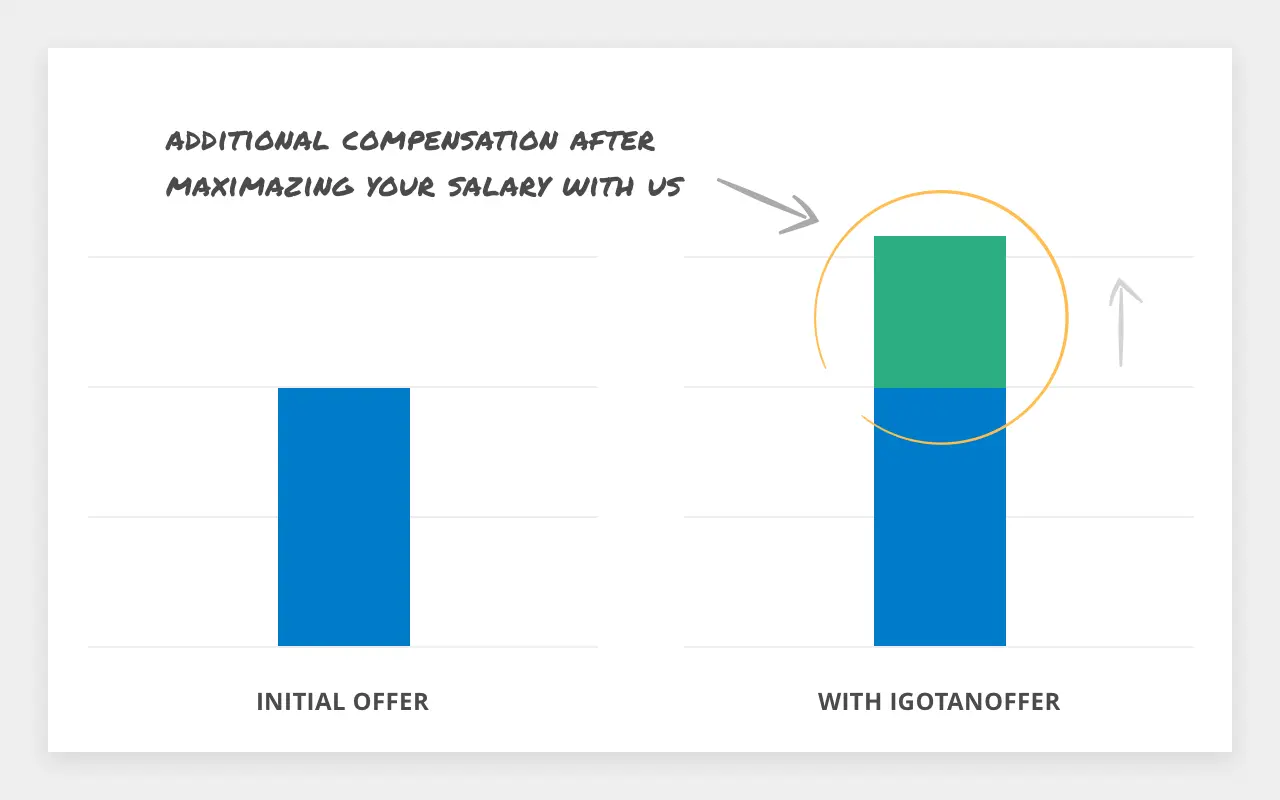 Not sure where to start?
Send a note to our team to discuss your situation and goals. We'll get back to you in less than 24h.
Frequently asked questions
Yes, once you've purchased your coaching sessions you can schedule them with any coach on our team.
Yes, unused coaching sessions can be refunded within 60 days of getting purchased. After 60 days the sessions cannot be refunded anymore, but you can still use them at any point in the future.
If you do get a refund it will be corrected for the discount you initially got. As an example, imagine you have purchased 10 sessions, and paid 10 x $129 = $1,290. If you end up only using 5 sessions, we will refund you the difference between what you have paid ($1,290), and what you would have paid had you purchased 5 sessions (5 x $139 = $695). So in this specific example we would refund: $1,290 - $695 = $595.
You can request a refund for your unused sessions directly from the order tab in your account.
There is no time limit to use the coaching sessions. You can purchase them now and use them whenever you like.
Coaching sessions can be cancelled and rescheduled for free by giving us more than 24h notice. In other words, if you decide you don't need the session anymore and tell us more than 24h in advance it will be eligible for a refund as an "unused" session. Or if you decided that you want to do the session at another time and tell us more than 24h in advance we will reschedule it for free.
If you fail to attend a coaching session, or are more than 15mins late, the session will be considered a "no show" and it will count as having been used.
If you aren't satisfied with one of your coaching sessions for any reason, get in touch with us within 24h of the end of your session and you'll be eligible for a refund. We refund up to 1 coaching session per user.