System design mock interview service. Practice 1-on-1 with ex-interviewers from Google, Amazon, etc.
Our system design mock interview service lets you practice with affordable interview coaches and get feedback you can apply immediately.
mock interview coaches available right now
---
System design interview candidates love our mock interview service.
A few of the benefits of mock interviews with our coaches
Easy and convenient. Book any coach in a few clicks. Coaches only need 12h notice to be booked.
Life-changing results. Mock interview sessions with expert system designs can be the difference between landing an amazing offer and missing out.
Low prices. Pay less than you would on similar mock interview platforms.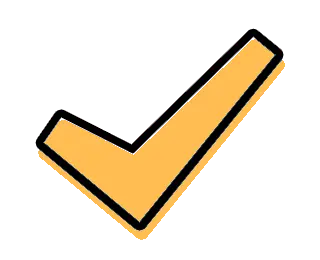 100% satisfaction guarantee
If you aren't satisfied with your mock interview sessions for any reason, get in touch with us within 24h and we'll refund you.
Our coaches are system design interview experts. Our service is easy to use.
Step 1 - Purchase your mock interview coaching sessions.
You can use your mock interview sessions with a single coach, or spread them across multiple coaches. All coaches have been vetted by our team. They have extensive interviewing experience and a passion for making others successful.
How many mock interview coaching sessions would you like to purchase?
Sessions can be scheduled with any coach and for any service once purchased.
Step 2 - Schedule your mock interviews with any coach.
For each mock interview, pick a coach, and select a time in their calendar. Coaches only need 12h notice to be booked; you could start practicing as early as today.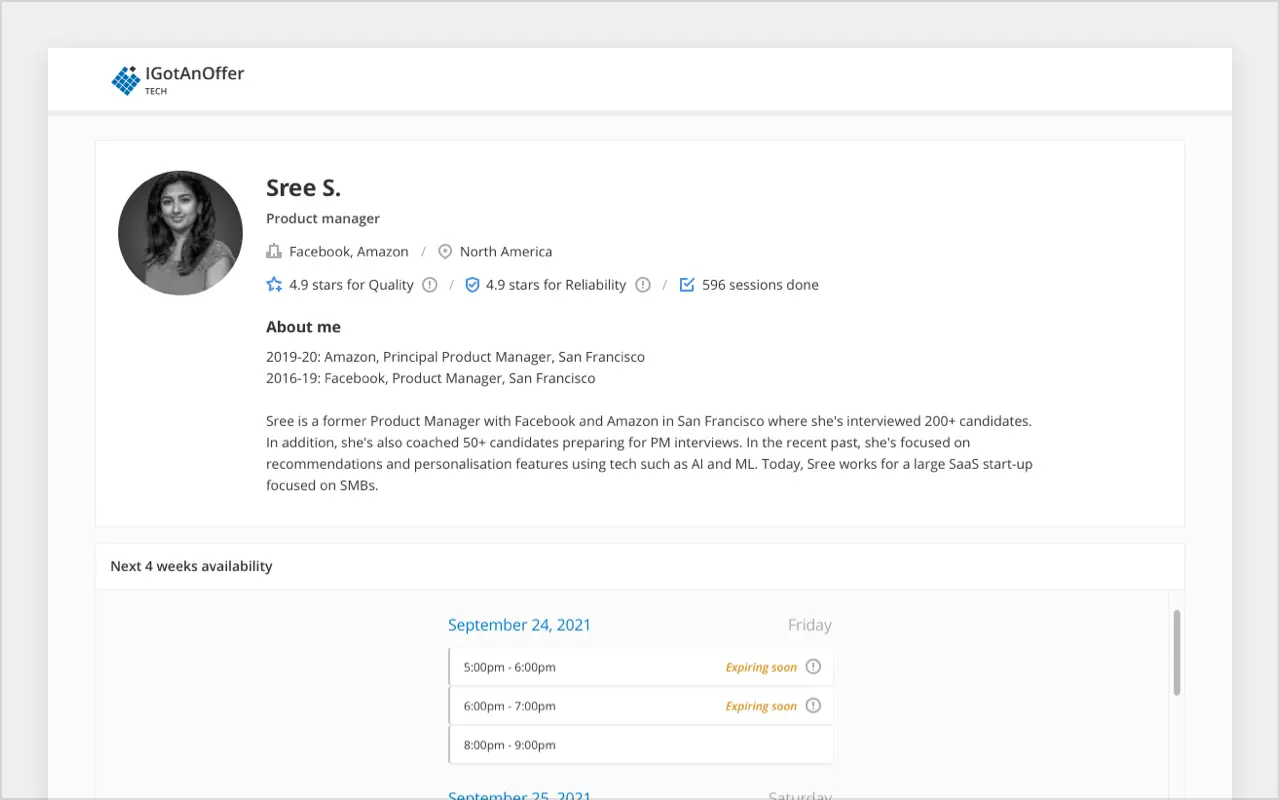 Step 3 - Practice a mock interview for 45mins, and get feedback for 15mins.
Each coaching session lasts 1h. At the time of the session, you'll login to a Zoom call to meet your coach. They'll confirm the objectives of the session with you, give you a mock interview (45mins), followed by feedback (15mins). You'll be in touch with your coach over email before and after the session so you can ask any questions you have.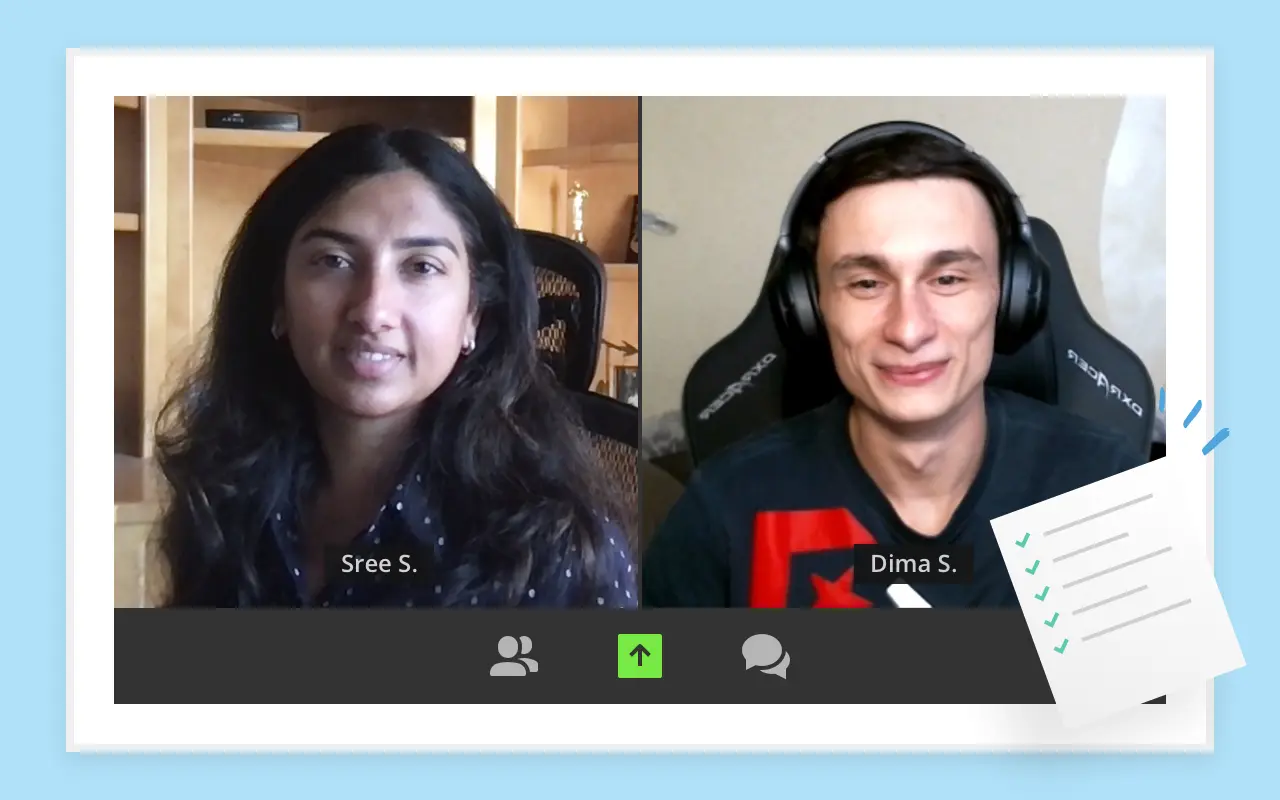 Step 4 - Get an offer!
Interviewing is hard and there are usually lots of great candidates going for each role. Mock interview coaching is a small investment (e.g. ~$500) that can make a huge difference to your annual income (e.g. ~$200,000+) and career trajectory.
Watch system design mock interview videos
Browse other mock interview services
Frequently asked questions
Preparing for a system design interview takes a lot of work. In order to use your time as efficiently as possible, we recommend structuring your preparation process along these main steps:
Find out what are the typical questions you're likely to face.
Study up on the relevant system design concepts
Practice solving system design questions on your own
Practice solving system design questions in an interview situation
Our engineering interview blog has a ton of useful material to help you study. However, if you'd like to speed up your prep by having all the system design resources you need in one place, you can sign up to our Strong Hire System Design Interview Course.
You'll need to do plenty of practice answering system design interview questions, both on your own and with other people to get useful feedback. To practice on your own, work through the most common system design questions in our system design interview questions article.
Once you're confident answering system design questions on your own, you'll want to test yourself in an interview situation - talking someone through your answer as you go, and responding to any follow up questions that dig deeper into your design.
If you know someone who has experience of running system design interviews, that's great. If not, just book one of the mock interview coaches here on our platform.
Answering system design questions requires a structured approach. Our recommended method can be boiled down into 4 main steps:
Ask clarifying questions
Design high-level
Drill down on your design
Bring it all together
Keep in mind that interviewers generally want to see your high-level design within the first 20 minutes of the round. Most system design interviews last for 45-60 minutes, which means that you've got to figure out how to allocate your time wisely.
To see our approach in detail, see our article 'How to answer system design interview questions'.
Yes, once you've purchased your coaching sessions you can use them with any coach and for any service (e.g. interview coaching, resume review, etc.)
If you're looking to practice mock interviews with other candidates, we recommend checking our list of best mock interview websites which includes free peer-to-peer options. However, while doing mock interviews with peers can be useful to get started, we recommend practicing with actual ex-interviewers, if you can afford the extra investment. They'll be able to provide you with highly accurate and actionable feedback. This is what our coaches specialize in.
Yes, once you've purchased your mock interview sessions you can schedule them with any coach on our team.
Yes, unused mock interview sessions can be refunded within 30 days of getting purchased. After 30 days the sessions cannot be refunded anymore, but you can still use them at any point in the future.
If you do get a refund it will be corrected for the discount you initially got. As an example, imagine you have purchased 10 sessions, and paid 10 x $129 = $1,290. If you end up only using 5 sessions, we will refund you the difference between what you have paid ($1,290), and what you would have paid had you purchased 5 sessions (5 x $139 = $695). So in this specific example we would refund: $1,290 - $695 = $595.
You can request a refund for your unused sessions directly from the order tab in your account.
There is no time limit to use the mock interview sessions. You can purchase them now and use them whenever you like.
Once you've purchased your sessions you'll have access to our mock interview scheduling system. You'll be able to pick a coach and select an available time slot in their calendar. Coaches require 24h notice for the sessions. So if you purchase today you could start with your first session as early as tomorrow. When you book a coach you'll also be able to let them know what you'd like to focus on for your session (e.g. product strategy, product design etc.) and they'll be able to help with that.
Your mock interview session is tailored to you. Your coach will work with you in advance of the session to decide what you will cover during the hour. Most of the candidates who work with us use this time to do a full mock interview but you could use it instead as an hour of coaching and advice.
When booking a coach you'll be given the opportunity to specify what companies you're interviewing with (e.g. Google, Facebook, etc.) and what question types you would like to focus on. If you don't know the answer to these questions yet that's completely fine – your coach will be here to guide you.
Mock interview sessions can be cancelled and rescheduled for free by giving us more than 24h notice. In other words, if you decide you don't need the session anymore and tell us more than 24h in advance it will be eligible for a refund as an "unused" session. Or if you decided that you want to do the session at another time and tell us more than 24h in advance we will reschedule it for free.
If you fail to attend a mock interview session, or are more than 15mins late, the session will be considered a "no show" and it will count as having been used.
If you aren't satisfied with one of your mock interview sessions for any reason, get in touch with us within 24h of the end of your session and you'll be eligible for a refund. We refund up to 1 coaching session per user.
Join 696 active candidates getting coached right now.
Streamline your interview preparation. Learn what questions to expect, how to answer them, and get feedback you can apply immediately.