Hire a resume reviewer near you in Santa Clara
Easily hire a coach in the Santa Clara timezone and get feedback on your resume that you can apply immediately. Understand what past achievements to focus on (or ignore), how to fine tune your bullet points, etc.
96 resume reviewers available right now
---
Job applicants in Santa Clara love us
Stop the guesswork. Hire a resume reviewer and land multiple job offers in Santa Clara.
Easy and convenient. Book a resume review in a few clicks. Coaches only need 12h notice to be booked.
Life-changing results. Tailoring your resume for specific jobs can be the difference between landing multiple interview invitations and missing out.
Low prices. Pay less than you would on similar resume review platforms.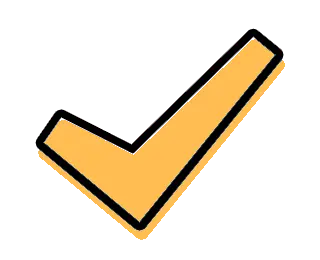 100% satisfaction guarantee
If you aren't satisfied with your resume review for any reason, get in touch with us within 24h and we'll refund you.
How does the resume review service work?
Purchase your 1h resume review session
Once you've purchased your 1h resume feedback session, you'll be able to schedule it with any coach from your account. All coaches have been vetted by our team. They have extensive resume screening experience and a passion for making others successful.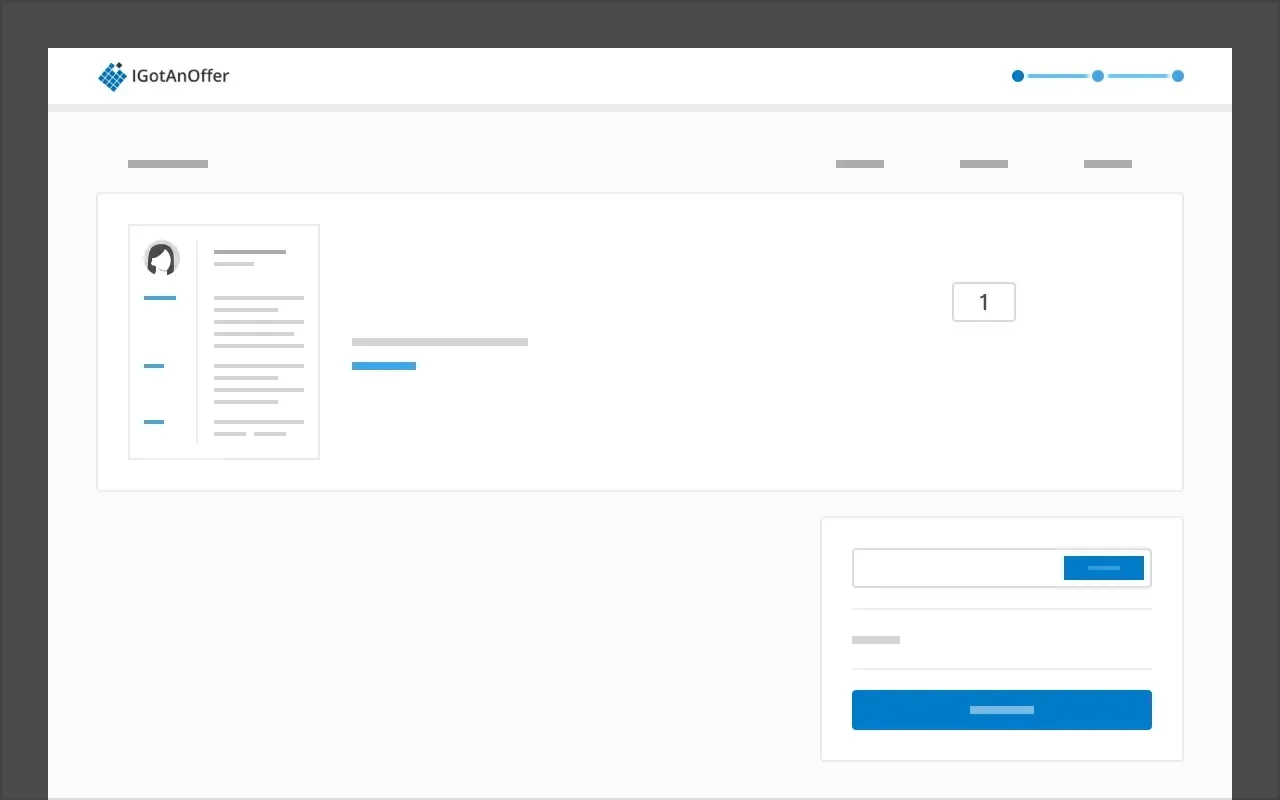 $139.00
$139.00
$139.00
Add to cart
Schedule your session and upload your resume
Coaches only need 12h notice to be booked. So, you could have your resume reviewed as early as today. You simply need to pick a coach, upload your resume and answer a few simple questions about yourself so they can prepare for the session.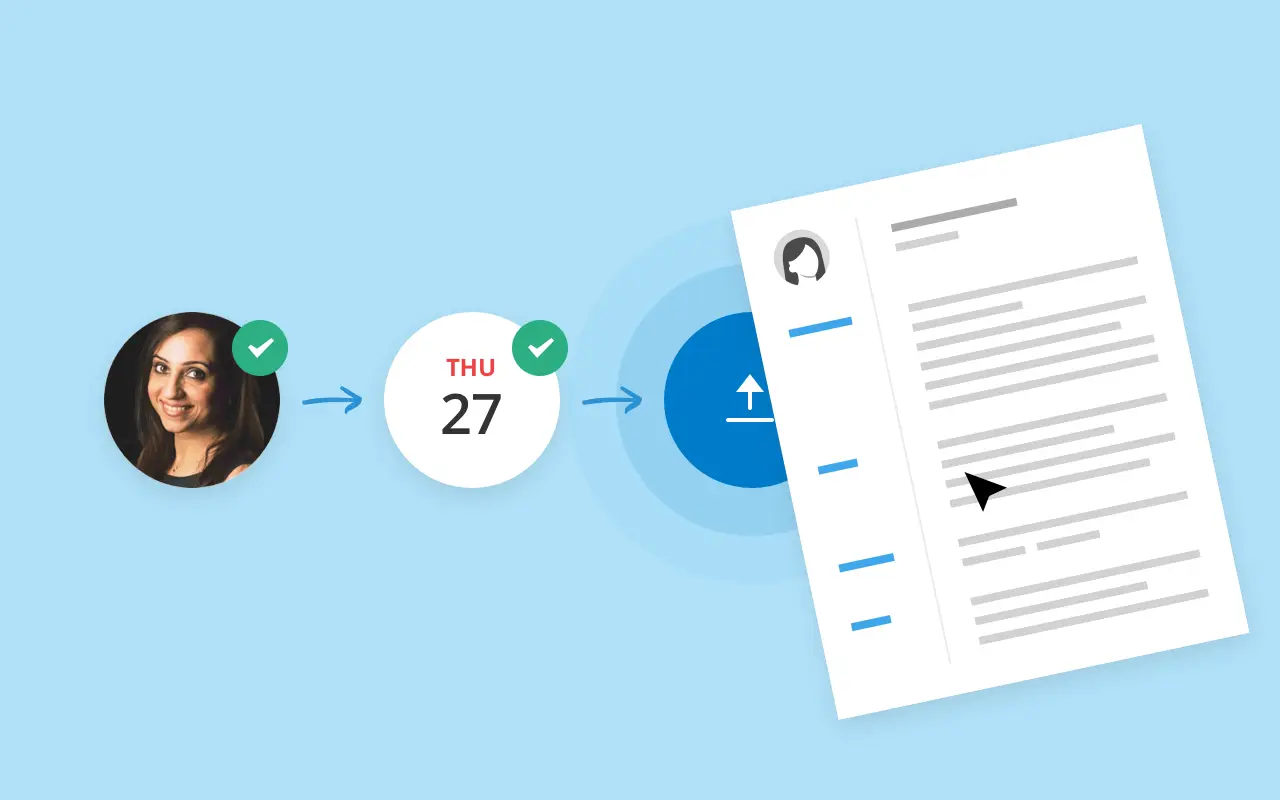 Get feedback on your resume over a 1h video call
At the time of the session, you'll login to a video call to meet your coach. They'll walk through the resume to give you feedback on how to improve it and answer any questions you might have. If time allows, they'll also start editing parts of the resume with you. You'll be in touch with your coach over email before and after the session so you can ask any questions you have.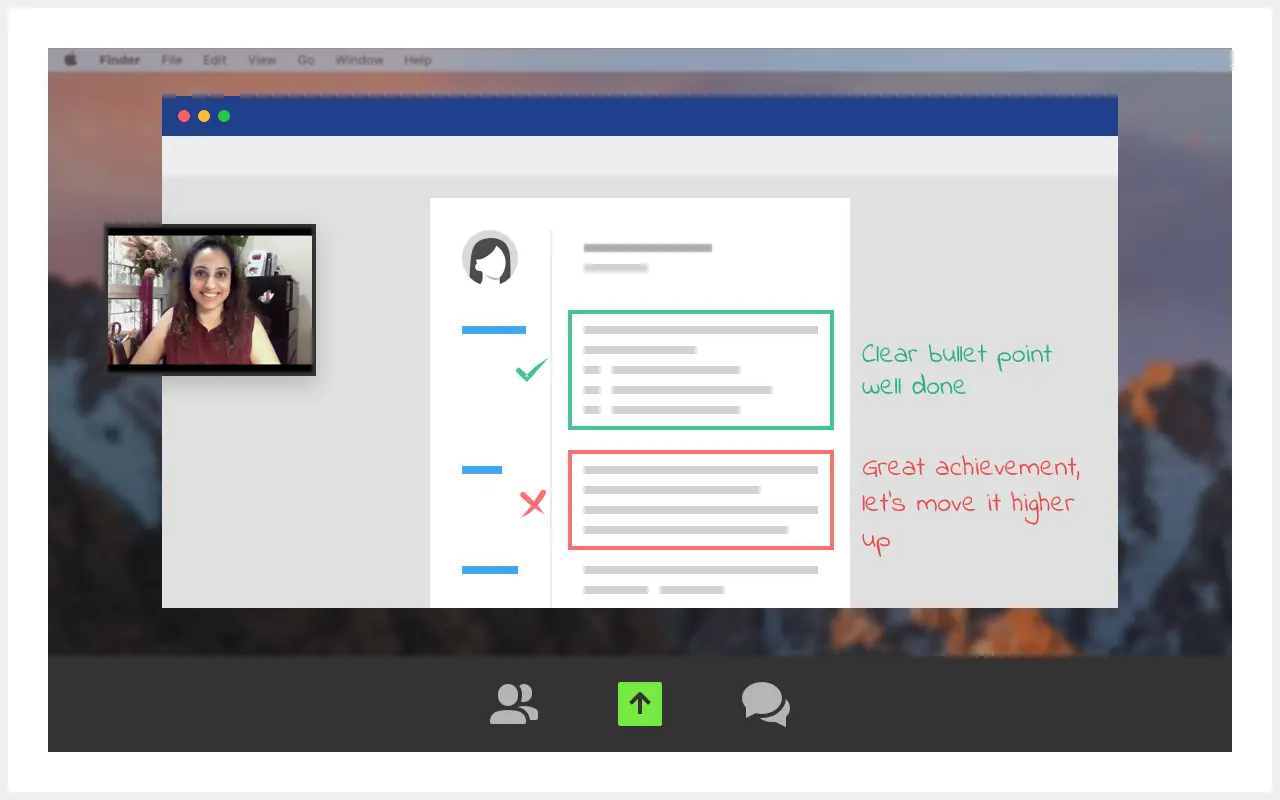 Get multiple interview invitations!
Getting an interview is the hardest part of the process. Our team can help maximize your chances of getting multiple interview invitations from top companies. Coaching is a small investment (e.g. ~$150) that can make a huge difference to your annual income (e.g. ~$200,000+) and career trajectory.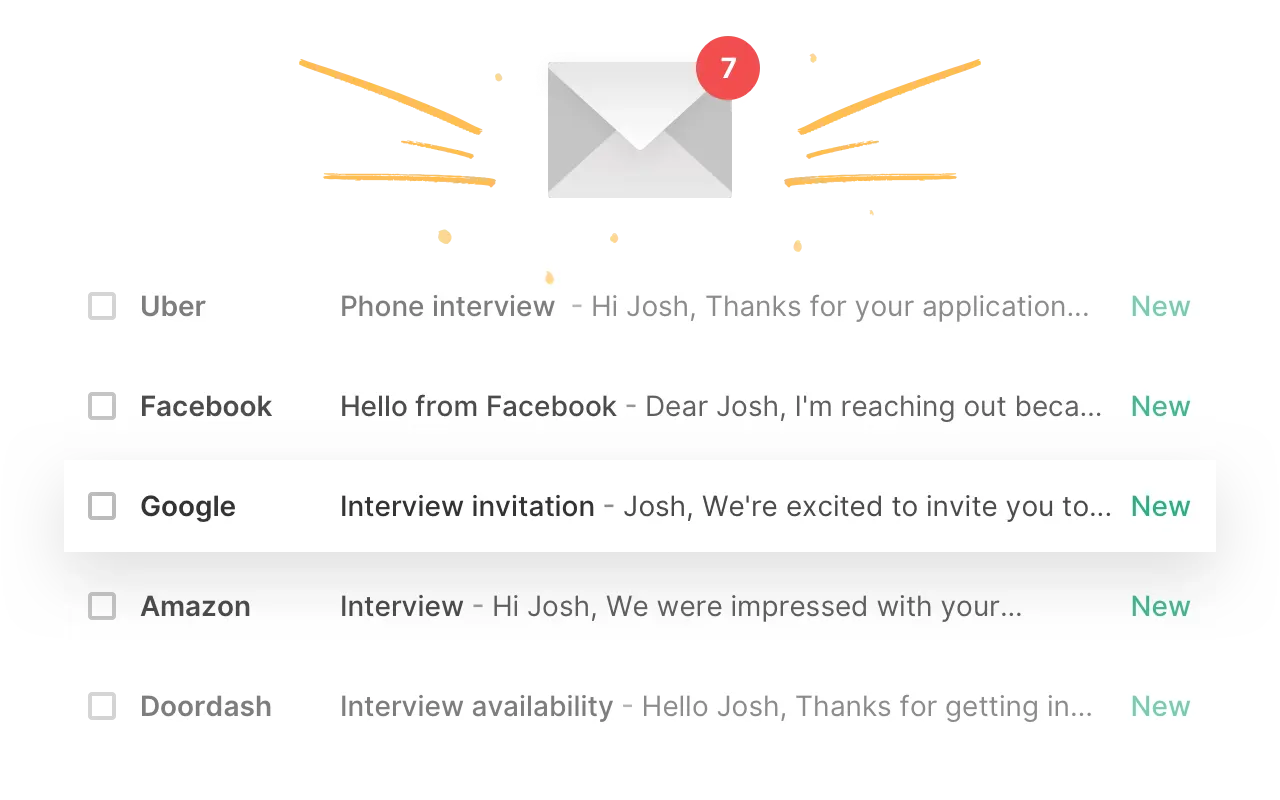 Get started with free resume and interview prep advice
Frequently asked questions
You can do a resume review with expert coaches from as little as $139 per hour on IGotAnOffer. That makes us one of the most affordable coaching services in Santa Clara.
Finding a resume reviewer near Santa Clara is easy on our platform. We have a wide selection of coaches in the Santa Clara timezone, each with different areas of expertise (e.g. tech, consulting, finance, etc.). In just a few clicks, you can book coaching sessions at a time to suit you. It's all online, so you won't even need to move.
Hiring a resume reviewer usually gives extremely high ROI. A typical scenario on our platform is a candidate spending $139 on a resume review, landing the offer, and enjoying a ~$30,000 increase in salary conditions as a result. You can read success stories from candidates who have worked with us in the past.
Once you've purchased your 1h review session you'll have access to our coaching scheduling system. You'll be able to pick a coach and select an available time slot in their calendar. Coaches require 12h notice for the sessions. So, you could get your resume reviewed as early as today. When you book a coach you'll also be able to upload your resume and let them know more about your situation.
Your coaching session is tailored to you. Your coach will work with you in advance of the session to decide what you will cover during the hour. Most of the candidates who work with us want to spend the time tailoring the resume to the roles they are targeting.
Resume review sessions can be canceled and rescheduled for free directly in your account up to 24h before the start of your session. In other words, if you decide you don't need the session anymore and cancel it more than 24h in advance it will be eligible for a refund as an "unused" session. Or if you decide that you want to do the session at another time, you'll be able to reschedule it up to 24h before it's due to start.
If you fail to attend a coaching session, or are more than 15mins late, the session will be considered a "no show" and it will count as having been used.
If you aren't satisfied with one of your coaching sessions for any reason, get in touch with us within 24h of the end of your session and you'll be eligible for a refund. We refund up to 1 coaching session per user.
Yes, unused coaching sessions can be refunded within 60 days of getting purchased. After 60 days the sessions cannot be refunded anymore, but you can still use them at any point in the future.
Join 595 active candidates getting coached right now.
Discuss your situation with an experienced coach. Get detailed feedback on your resume that's easy to apply. And land interview invitations at the companies you're targeting.