The leading Apple interview coaching service to get a job as an engineer, PM, TPM, etc.
Easily hire an affordable Apple interview coach to prepare for your upcoming interviews. Learn what questions to expect, how to answer them, and get feedback you can apply immediately.
interview coaches available right now
---
Candidates love our Apple interview coaching service
Stop the guesswork. Hire an Apple interview coach to streamline your preparation, and land multiple job offers.
Save time. Save hours of interview preparation by following your coaches' advice. Book any coach in a few clicks. Start your first session as early as today.
No regrets. Working with expert Apple coaches can be the difference between landing an amazing job and missing out.
High ROI. Spending ~$500 on coaching often results in salary increases of $30,000 or more. It's worth it.
Save money. We're the largest and most affordable interview coaching service. Pay less than you would on other platforms.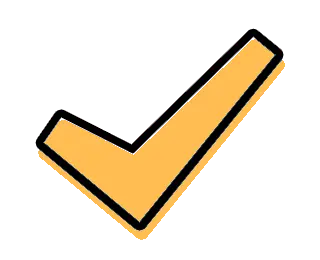 100% satisfaction guarantee
If you aren't satisfied with your Apple interview coaching session for any reason, get in touch with us within 24h and we'll refund you.
How does the Apple interview coaching service work?
Step 1 - Purchase your coaching hours.
You can use your coaching hours with a single coach, or spread them across multiple coaches. All coaches have been vetted by our team. They have extensive interviewing experience and a passion for making others successful.
How many coaching hours would you like to purchase?
Hours can be scheduled with any coach and for any service once purchased.
Step 2 - Schedule your hours with any coach.
For each coaching hour, pick a coach, and select a time in their calendar. Coaches only need 12h notice to be booked; you could start practicing as early as today.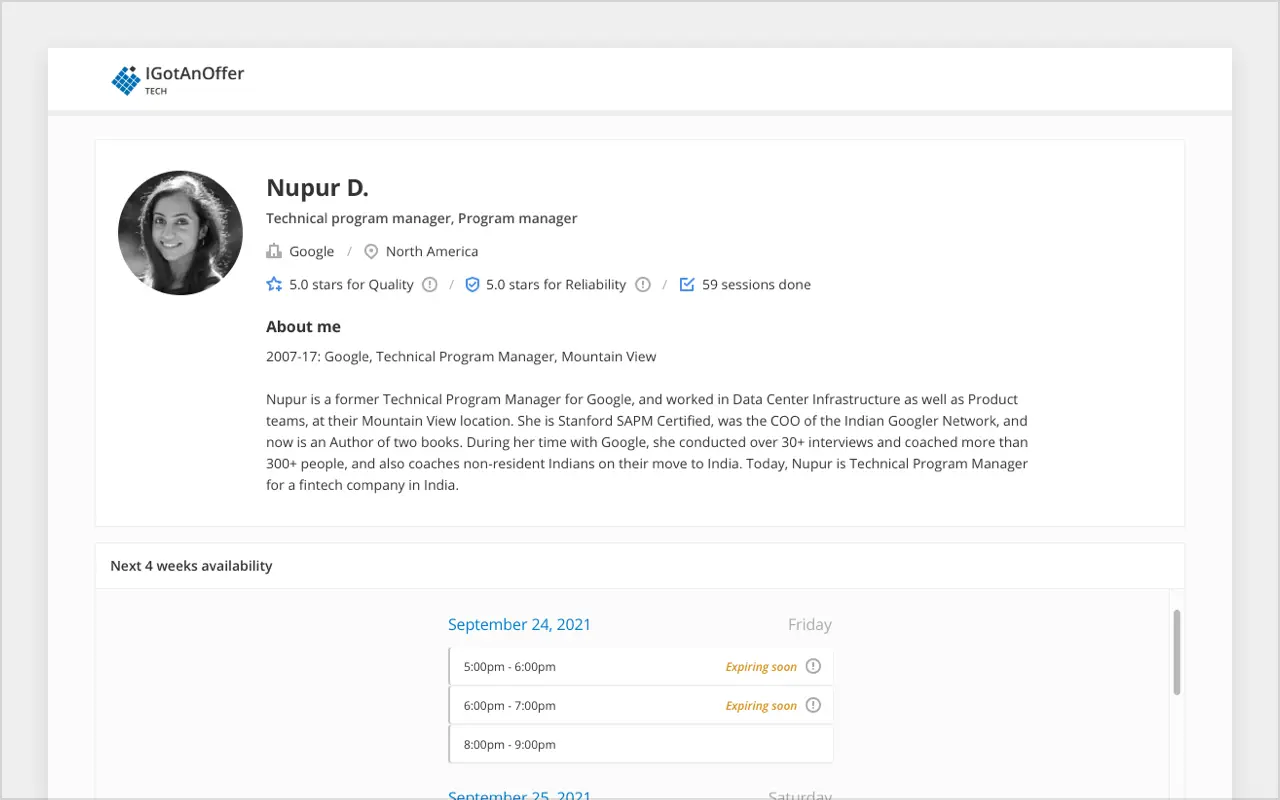 Step 3 - Practice a mock interview for 45mins, and get feedback for 15mins.
Each coaching session lasts 1h. At the time of the session, you'll login to a Zoom call to meet your coach. They'll confirm the objectives of the session with you, give you a mock interview (45mins), followed by feedback (15mins). You'll be in touch with your coach over email before and after the session so you can ask any questions you have.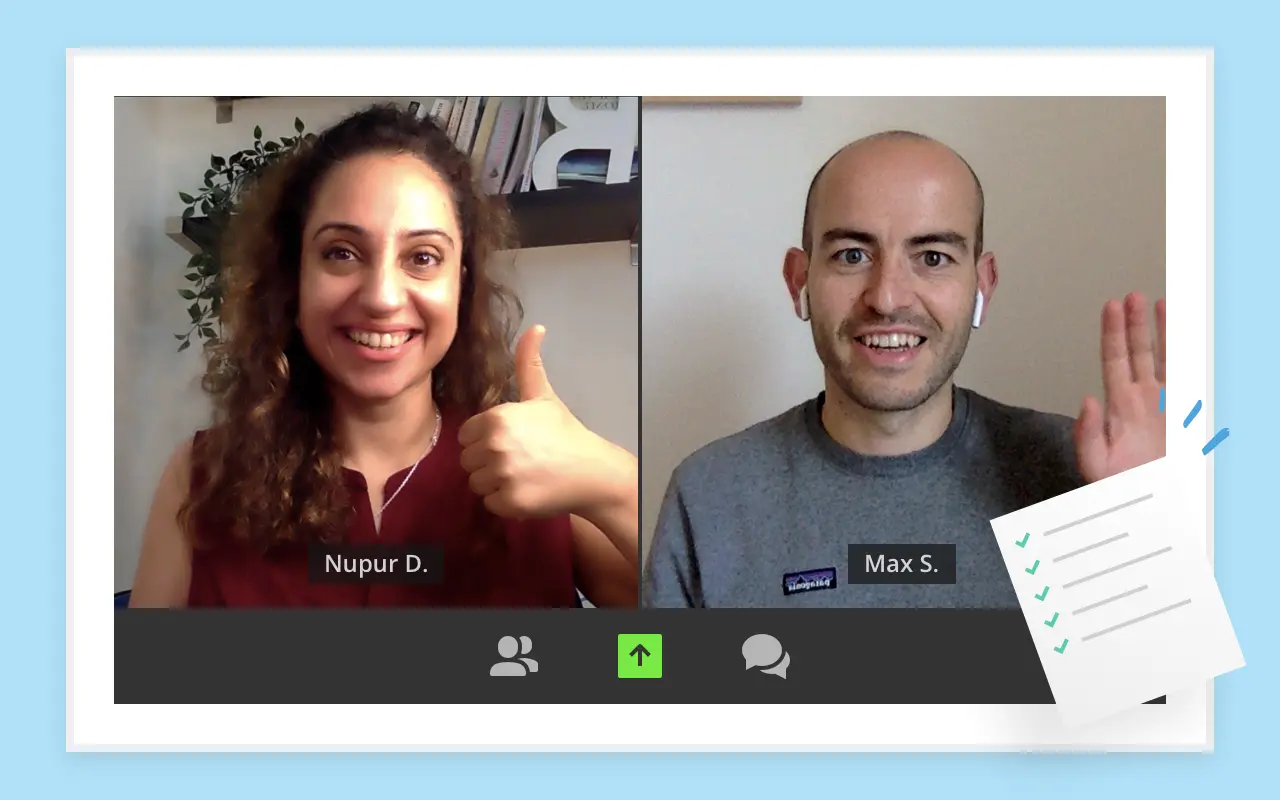 Step 4 - Get an offer!
Interviewing is hard and there are usually lots of great candidates going for each role. Interview coaching is a small investment (e.g. ~$500) that can make a huge difference to your annual income (e.g. ~$200,000+) and career trajectory.
Get started with one of our free interview guides
Browse other interview coaching services
Frequently asked questions
Apple interviews are tough. For many roles, only 1-3% of applicants succeed, so you must do really well in your interview to get hired. Just having good technical skills or a lot of related experience isn't enough. You also need to show that you can work well with others, handle difficult projects, and make a big, positive difference in the team and the company.
The exact steps you should take to train for your interview at Apple depend on the specific role you're applying for. However, the process below usually works well:
Get familiar with the Apple interview process
Learn the question types for your role
Practice answering example questions on your own
Hire an interview coach and answer questions with them
You can find plenty of useful preparation materials on our website.
Hiring an Apple interview coach is well worth it. They have experience helping people like you get jobs at Apple, so they know what's needed to succeed. They can give you useful feedback to improve your interview skills, help you plan your preparation, measure how ready you are, and boost your confidence for the real interview.
Yes, once you've purchased your coaching sessions you can use them with any coach and for any service (e.g. interview coaching, resume review, etc.)
Yes, once you've purchased your coaching sessions you can schedule them with any coach on our team.
Yes, unused coaching sessions can be refunded within 30 days of getting purchased. After 30 days the sessions cannot be refunded anymore, but you can still use them at any point in the future.
If you do get a refund it will be corrected for the discount you initially got. As an example, imagine you have purchased 10 sessions, and paid 10 x $129 = $1,290. If you end up only using 5 sessions, we will refund you the difference between what you have paid ($1,290), and what you would have paid had you purchased 5 sessions (5 x $139 = $695). So in this specific example we would refund: $1,290 - $695 = $595.
You can request a refund for your unused sessions directly from the order tab in your account.
There is no time limit to use the coaching sessions. You can purchase them now and use them whenever you like.
Coaching sessions can be cancelled and rescheduled for free by giving us more than 24h notice. In other words, if you decide you don't need the session anymore and tell us more than 24h in advance it will be eligible for a refund as an "unused" session. Or if you decided that you want to do the session at another time and tell us more than 24h in advance we will reschedule it for free.
If you fail to attend a coaching session, or are more than 15mins late, the session will be considered a "no show" and it will count as having been used.
If you aren't satisfied with one of your coaching sessions for any reason, get in touch with us within 24h of the end of your session and you'll be eligible for a refund. We refund up to 1 coaching session per user.
Join 697 active candidates getting coached right now.
Streamline your interview preparation. Learn what questions to expect, how to answer them, and get feedback you can apply immediately.