Arin got an offer as a Senior technical program manager at Meta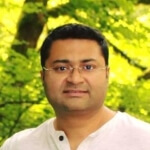 New Position
Senior technical program manager at Meta
What most excites you about your new job?
I'm excited to learn how to make a huge impact.
Where were you previously?
Ericsson
What was your preparation strategy?
I did rigorous prep for at least 2 months. For the tech part, I focused on system design. I tried to do anything possible, create alternatives, and find multiple solutions. For non technical questions, I prepared multiple stories for different situations and prepared for program management procedures using pMp.
What was the hardest part of the whole interview process?
Technical and non technical questions were both tough, but it was easier once I knew what to prepare for and how to prepare. Getting the right coach is also important. I trusted Anka for coaching. She was awesome help on this.
Did any of the interview questions stand out?
All of the interview questions were very standard and available online. The important part is to know how to answer and what to answer.
Do you have any final tips for other candidates?
I highly recommend to get Anka as an interview coach for the TPM role. She is really very experienced and knows how to get you ready for it.
What coaches would you recommend working with?
Anka M.
Technical program manager
Google, Meta
Toronto timezone
Anka M. can't be booked for the next 4 weeks. We recommend looking for another coach.
---
Related stories you might like: